Your events and internal communication agency in Lille, in the Hauts-de-France Region (59)
The Sag Touch, for an internal and events communication company like none other
Meet the team at our Lille agency
The Sagarmatha Lille agency: the grand adventure continues! The adventure first embarked on by Vivacom-events, an event agency based in the Lille Metropolitan Area that is now celebrating 20 years as part of the territorial fibre, with recognised expertise in event organisation: its historical credo, "Stirring Up Events".
The team, with strong creative DNA , works day in and day out with the same passion and high spirits! Sagarmatha Lille is made up of a "Crea Team" overflowing with innovative ideas: we have 2 talented Laetitias, passionate and spontaneous, one coming up with the visual identity concepts and casting them into reality, the other designing the spaces and envisioning the spaces and scenographic universes for the events. There are also personalities with a definite talent for design:  there is Tim, who takes up the most insane challenges in scenography and audiovisual, and Aline, who raises creative concepts from the page and makes them into reality, leaving no detail to chance. Alongside them, logistics profiles are hard at work, steering projects with exemplary precision. The Lille team beams with all the warmth of the Northern French, and takes pleasure in working in a family atmosphere with a tightly-knit community of local players, driven by the spirit of solidarity.
They pamper every client and every project. The team is involved and committed to customer satisfaction, as well as to building a lasting and constructive relationship. At our events, we look after the comfort and well-being of each participant so that everyone has an unforgettable experience.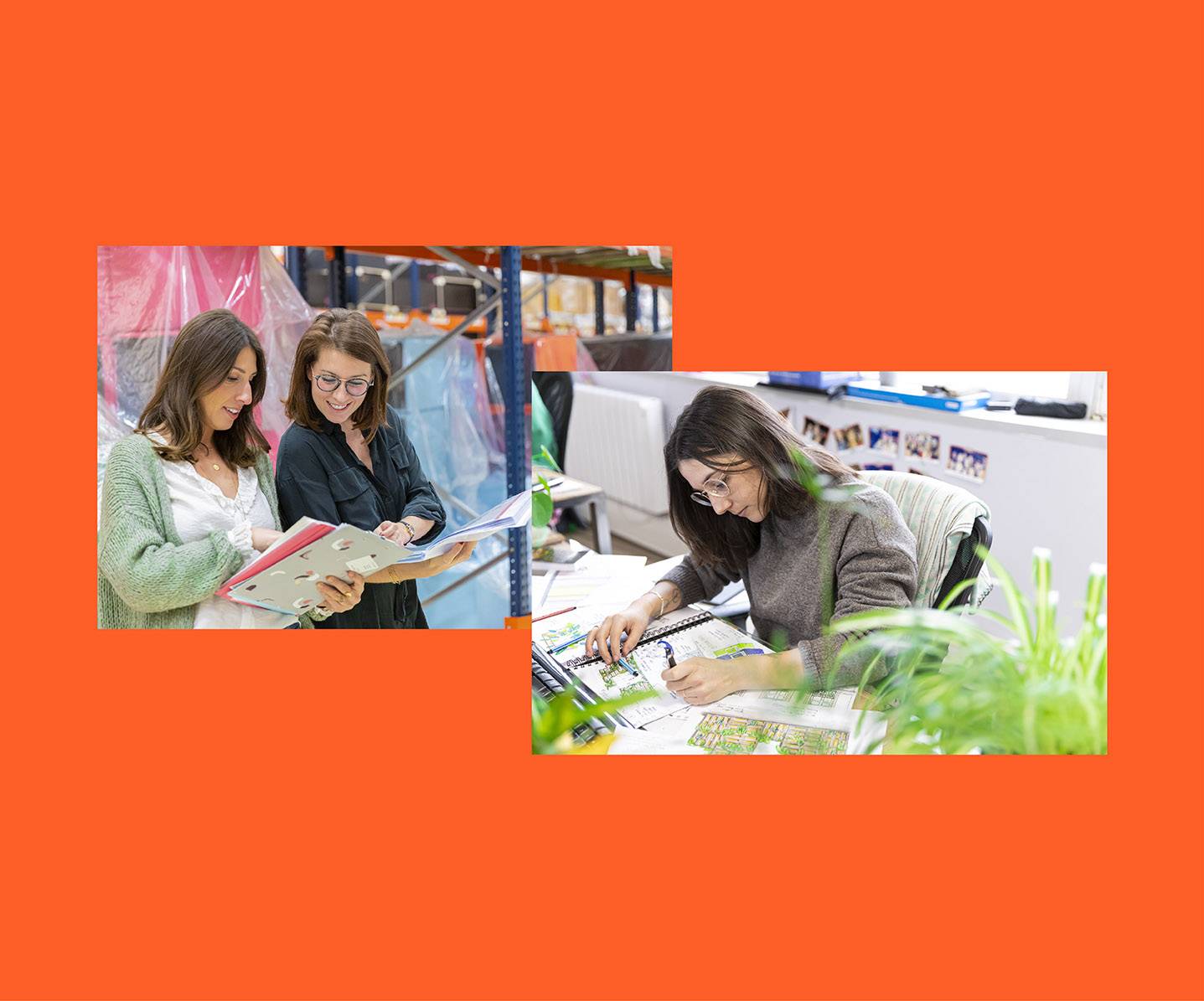 Our expertise as an event and internal communications agency
Sagarmatha Lille shows the same commitment to all its clients whatever the type of event from the cosiest to the largest . Whether asked to organise a fashion show or manage a Euro Fan Zone, the teams are ready to respond with just the right talent: corporate events, company parties, cultural events, sporting events, team building, seminars, public relations, etc.
Building from its roots at OTCO Group, Sagarmatha Lille has developed skills specific to the fields of scenographic, outfitting and decoration. This comes from years of working alongside multiple event companies offering design and outfitting services for one-time events, furniture rental, etc. Operating in such closely-related areas of activity, the teams were able to develop a very fine-tuned aesthetic sense, which can be felt at each event. We are event architects — adopting the approach of craftspeople.
While those talents work on the visual aspect and envelope in which each event is shrouded, the Consulting team works to connect the substance up with the structure: working in project teams with complementary profiles, we make every event meaningful. We work on the content, scenarios, staging, media, etc. We enjoy the collaborative mode and dot our projects with dynamising touches that enable the collective to express itself.
Sagarmatha Lille also means expertise DMC. The Lille Connect Hub is a dedicated team that cooks up customised or à la carte programmes to unite audiences and give them the chance to experience something unforgettable in Lille and the Lille Region. Passionate about their territory, its wealth of offerings, secret places, etc., our Lille Connect tandem team offers you unique programmes for your cohesion-building events. Whether you want to thank, unite or motivate your teams, Lille Connect is ready with a multitude of experiences that will leave an undying impression on participants: a sporting event, a rally, an escape game, a regatta, a cooking class, a tasting session, a clean beach mission, and the list goes on… We know just how to build a positive attitude and engagement in your participants!
Our Lille agency's network
The Hauts-de-France Region is known for its dynamic professional networks. Our teams are heavily involved and everyone takes engaged action: through the communicators' club, entrepreneurs' club, economic development club, CSR mobilization club, etc. The team learns, shares and grows thanks to the APM, the CJD, Place de la communication, Réseau Alliances and more. The Lille Metropolitan Area is also a significant source of inspiration, whether through its cultural event or industrial revolutions. In the heart of the Euroregion, Lille offers multiple discussion themes for event communication.
The teams have developed strong ties with the schools, getting involved as contributors, judging panel members or educators. Employees are regularly invited to share their experiences at ISTC Stratégies et Communications, ISEG Communication et Marketing, and the IAE École Universitaire de Management. Sharing know-how and passing on knowledge are important concepts for the team, and the project managers are accordingly open and reachable.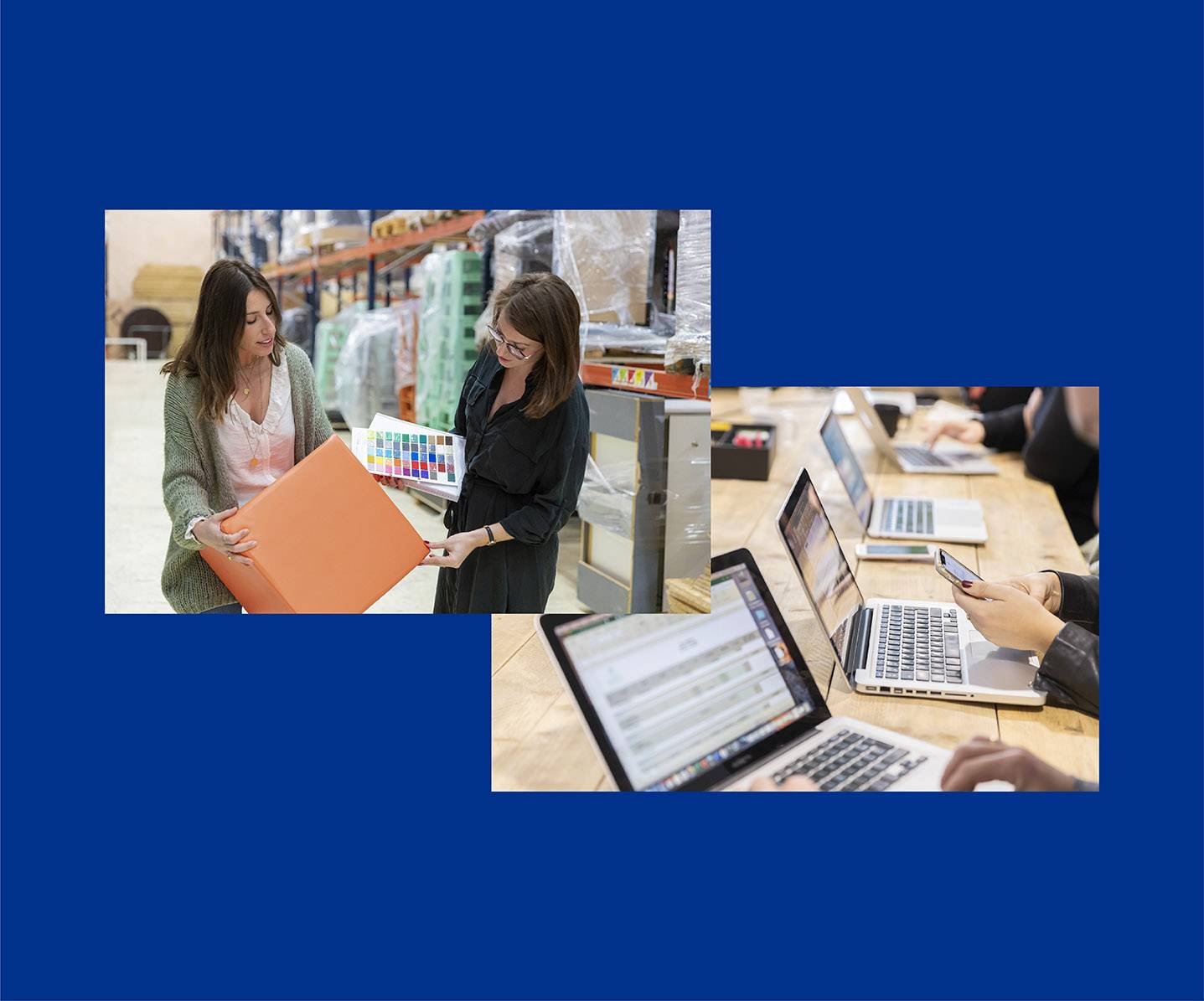 A day in the life of our communication agency in Lille
Sagarmatha Lille, the good spirits agency. Let the good times roll: you're at the Lille offices! The team's cohesive spirit, special rapport, eco-practices, warm and inviting living spaces, and discussions to join in every corner, on every which topic: fashion, decoration, cooking, travel…! And when you're having fun, you capture it for eternity on our social media! On each desk, photos, decorative pieces and souvenirs can be found, everyone showing their personality. Every week, the teams get together for "Friday on Thursday" after-work drinks, to talk informally about projects and trends! Every summer, for the traditional guinguette open-air dance, customers, partners, key suppliers, friends and families are invited to join the fun. And every month, an inspiring outing is organised (an exhibit, conference, museum visit, trade show, etc.) is keep everyone's creativity flowing.
Our current offices are on the outskirts of Lille, in a vast space surrounded by lush greenery — which we put to good use, welcoming chickens and goats for the upkeep of our grounds, along with two beehives, to keep ecological issues in the fore of everyone's mind. Every six months, assisted by our beekeeper, we harvest our honey, taking advantage of this singular occasion to engage in discussions about the eco-responsible action we take in our projects. Soon, there will be new offices in the heart of the city, with working space that fosters interactions in-house and with our partners to come!