We're convinced that all business development begins by developing the men and women in the company! That's why we also focus on developing our staff!
We want every member of staff to find their "flow". We want everyone to grow and fine-tune their skillset in line with the company's development.
By helping and supporting our passionate staff, we've expanded and strengthened our expertise and we've become better! We're also skilled at intrapreneurship or how to encourage initiatives and transform them into practical projects. Let's do it together!
In 2016, Sagarmatha was certified a Great Place to Work (5th place among companies with fewer than 50 employees). Once again we have been certified as a Great Place to Work in 2019 (2nd in the 2019 ranking). We're proud to be a company that's "a great place to work".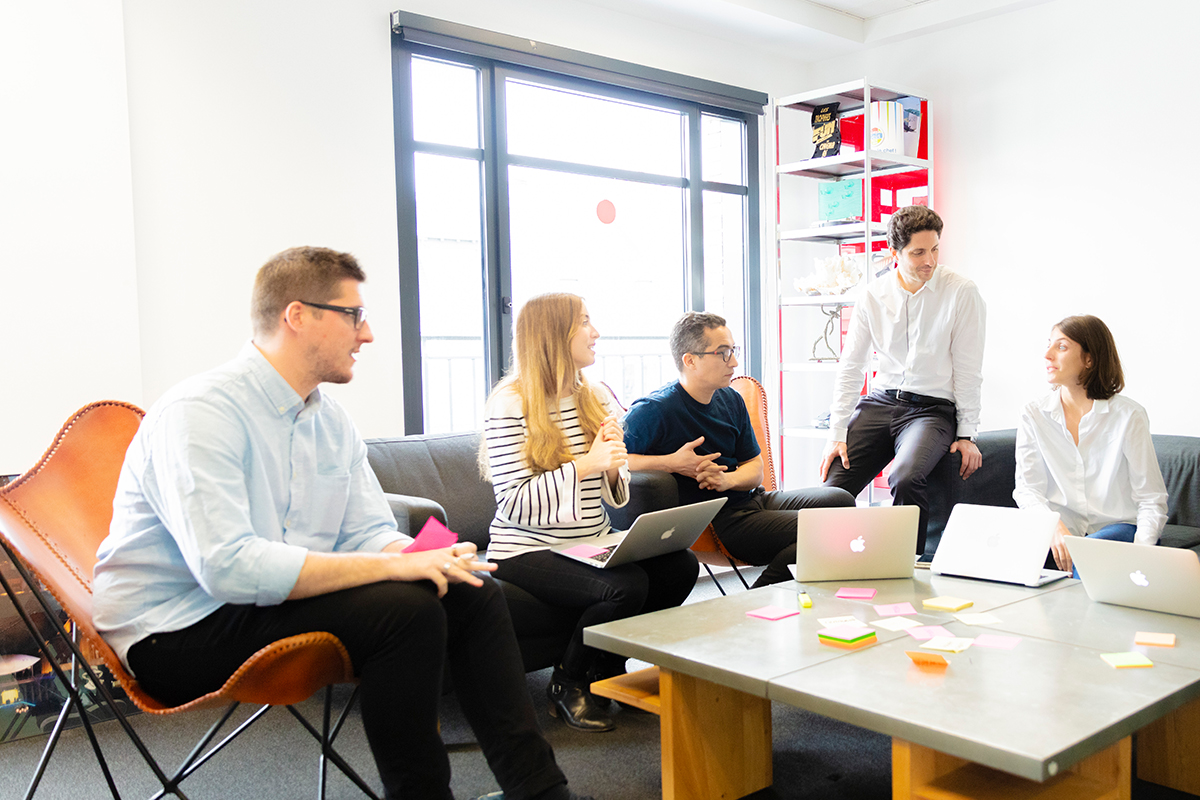 Our responsible approach
Very early on, Sagarmatha committed to a Corporate Social Responsibility (CSR) approach, which structures our offer and our internal operations. Our commitment has resulted in us pioneering the LUCIE label, an approach aligned with the ISO 26000 international standard, which has been renewed every year since 2008.
Choosing Sagarmatha means choosing an agency that has "Gold" EcoVadis certification, within the Hopscotch Group. EcoVadis is a corporate social and environmental performance rating platform, providing diagnoses for buyers and suppliers.
What does this mean on an everyday level?
We work with you to limit the environmental impact of your communication and events systems, and integrate a societal dimension.
Our staff are trained in eco-gestures which they apply to the design of your communication campaigns, and we rely on a network of partners, some of whom come from the supported employment sector and from charitable organisations.
We go even further, offering you solutions for re-using food and non-food surpluses and offsetting your carbon footprint with the organisation of your choice.

With committed, eco-responsible, inclusive staff, Sagarmatha plays its part, however small, with optimism.
All year round, we support charities that work towards a fairer society.
We offset our business travel.
We are involved as skills sponsors with the association Rêves, to help celebrate their 25th anniversary in October 2019 and realise the dreams of seriously ill children.