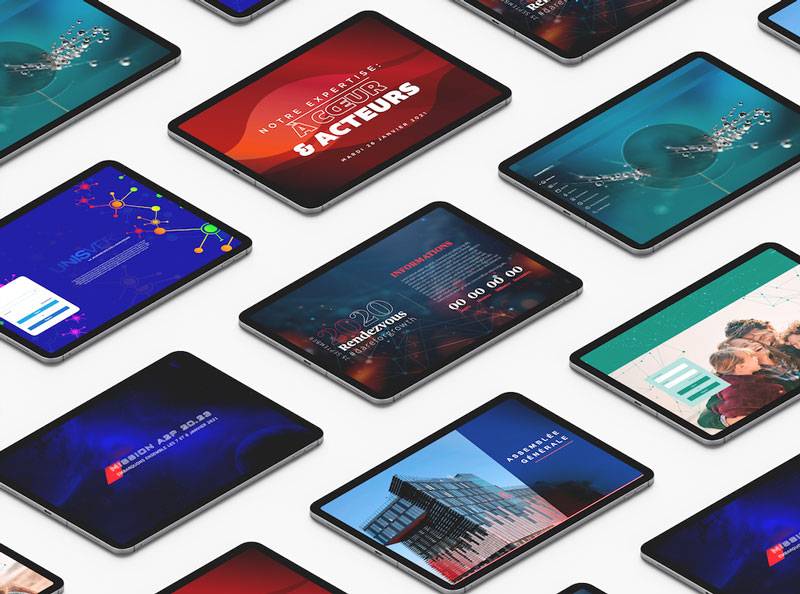 All sectors
Industry, banking and insurance, agri-food industry, wholesale, etc.
Up to 24,000 participants simultaneously connected
National & International
"On behalf of the entire team, I would like to thank you for your support and professionalism throughout this project. Please pass on our gratitude to the entire team (make-up artists, floor managers, technicians, etc.).

The Communication Team
Make the digital experience easier for every employee!
Make the digital experience easier for your employees and gather your audience in a unique meeting point for all of your online and hybrid events. Design a platform where every participant can enjoy a customized program that matches their choices, connect with their peers and live a digital experience that is both interactive and seamless.
Sagarmatha designed a dedicated platform that meets various needs: an immersive design consistent with the corporate image.
Agile projects in France and abroad, synchronous or asynchronous, lasting one day or more.
A human experience: operational teams take an active part in the event through a series of digital panels and key Q&A sessions or debriefing sessions with small groups.
Meaningful experiences , outstanding speakers, such as Yann Arthus-Bertrand who came to show the necessity to take individual actions for a more responsible world, or fun shows like the 30-minute interactive presentation to create the co-worker day jingle with the help of the audience.
A technological achievement: an immersive and seamless experience that features a customized registration while being GDPR-friendly and matching your cybersecurity requirements.
We are proud of that platform, which was designed during the second lockdown with remote teams, some of which were in the French Alps
A know-how shared with our teams and clients
Sagarmatha's virtual and hybrid events platform can host one or more data traffic, connect with your video conference tools, offer small groups customized experiences with integrated interactive tools, and it can give you access to VR rooms.
It's the key partner of your hybrid events, whether onsite or digital, to combine joint and personalized programs. One of the levers to activate to develop your users' experience (co-workers, clients…)!
Do you want to find out more?