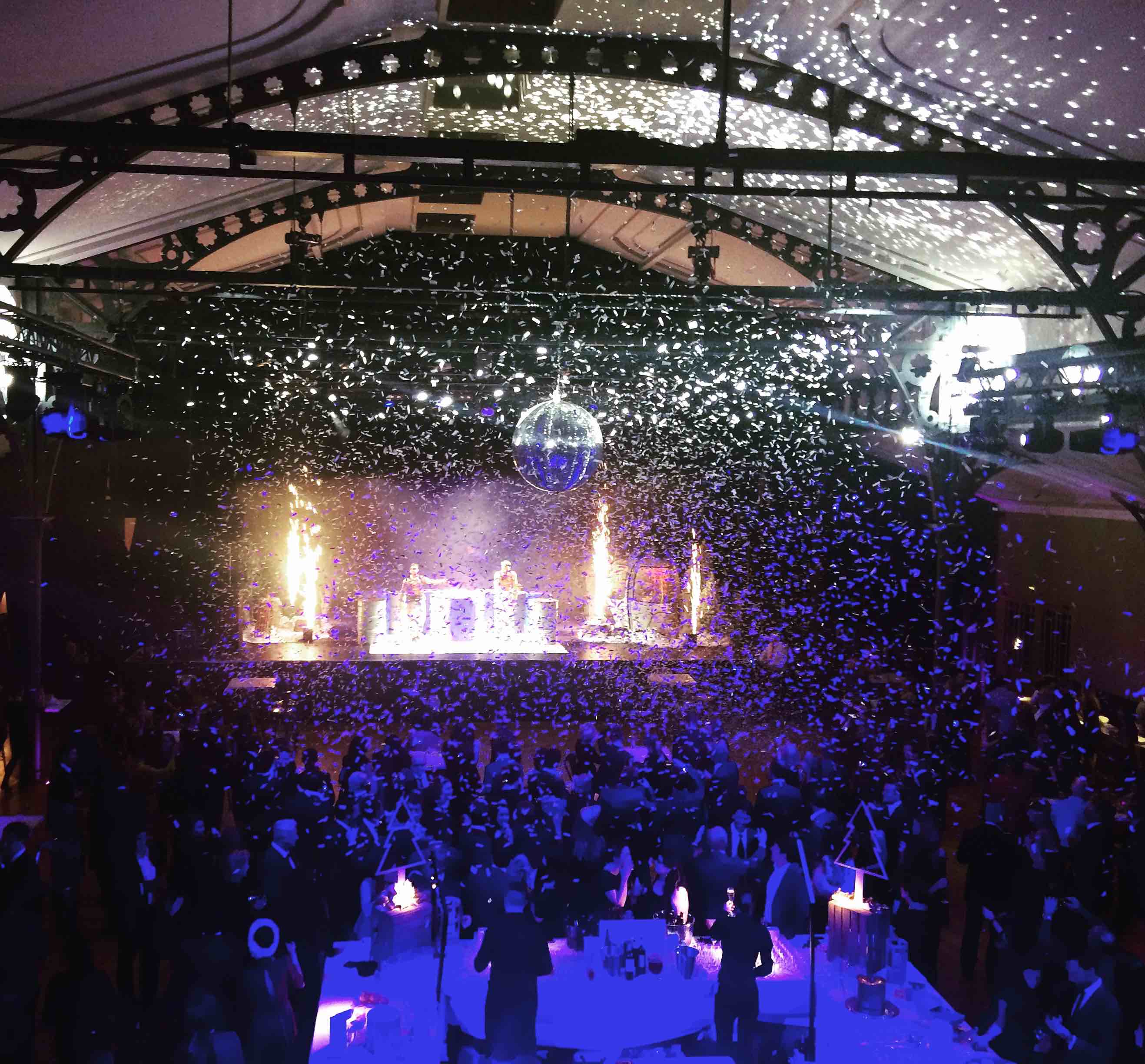 Law firm
GIDE
650
Elysée Montmartre, Paris
"We received unanimously positive feedback on the evening, from the venue to the decoration, activities and entertainment. Thank you so much for all your work and responsiveness at all times, upstream and on site!

Salima Bahi

Events Coordinator, Gide
Bringing together the GIDE family for a unique, team spirit party!
To celebrate Christmas and New Year, GIDE wanted to invite all its associates and employees to a wacky, original, festive, exhilarating "Wow" evening, to develop their pride in belonging to the company, invite their partners and make them proud too.
We suggested an evening inspired by trendy mountain parties, in the chic, authentic, ultra-premium ambiance of the Elysée Montmartre. A blend of clubbing and high-end catering, a wonderful combination of a quirky theme and staff who were ready to party! A great occasion, with purely mountain-related decorations, such as a trendy ski resort and the highlight of the evening, a snow happening, plus exciting on-site activities.
We created some quirky street dance happenings!
We never thought it could snow at the Elysée Montmartre.
We are proud to have created an offbeat world that got all the guests involved in a wacky party.
We laughed when we had to put 100 crates of champagne in the (small) lift at the Elysée Montmartre.
We loved the tall snowy white firs at the entrance to the room.
We went into a cold sweat for a few seconds when we had to clear the stage very quickly to get the DJ on.
Don't forget: creating surprise and positive emotion internally means generating a high-impact, collective memory that will foster employee engagement in the company. Employee parties are unique ways to consolidate corporate culture and values.
Do you want to find out more?