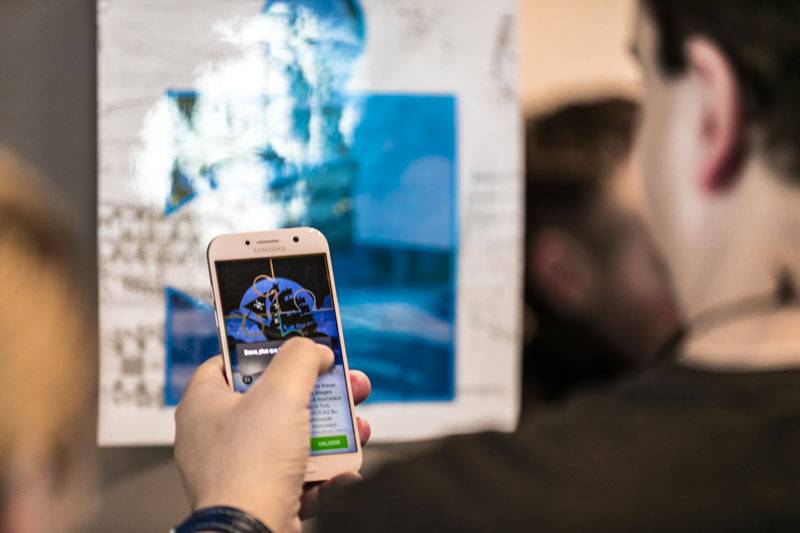 New technologies
Samsung
900 adults and children
Samsung head office, Paris
"Every two years, we organise a splendid event at our premises, called "SAMSUNG DAY" - an opportunity to bring together all our employees and their families. With each edition, we reinvent ourselves, and the Sagamartha teams always come with new innovations. In 2017, we put together a giant Escape Game, much to the delight of our 1,000 guests.

Olivier Oger

Human Resources and Corporate Communications Director at Samsung Electronics
Reinventing the Open Days format
Reinventing the Samsung Family Day for its eighth edition and surprising the employees, with the aim of expanding the usual target for this day, attracting not only families with very young children but also families with teenagers and even families without children.
We suggested an innovative, trendy theme, with an Escape Game: The mystery of the blue pearl.
A customised, digital investigation adapted to the Samsung premises, taking participants into a world of pirates, to find the treasure of the famous pirate Sam Le Sung. Our support went from creating the initial script and writing the puzzles to customising the space and choosing fun activities to bring the site to life.
We proposed a digital Escape Game for 900 people.
We never thought that a little monkey could do so many silly things in one afternoon.
We are proud that once again we surprised the participants with our theme and our activities.
We laughed about spending the day disguised as pirates.
We loved seeing the enjoyment of the children and adults taking part in this day… running in the corridors looking for Sam Le Sung's treasure.
We went into a cold sweat when we had to place an 8m tower on the roof of the building, by crane in the middle of the night, so that the participants could take part in a bungee jump to land on a giant airbag.
A pirate snack time + a giant Escape Game + fun activities = double the motivation and pride!
Bringing employees together in a game, using their personal and family environment, is an excellent way to reinforce pride in belonging to the company and develop the desire to become ambassadors for their brand.
Do you want to find out more?