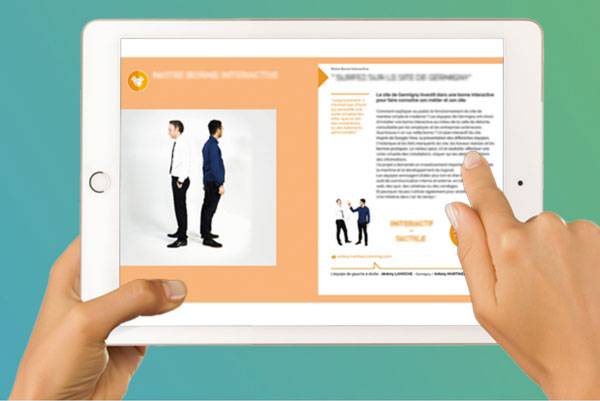 Energy
Storengy
500
France, Germany and UK
"An excellent project successfully run with the agency. Delighted to have worked with you in co-construction mode, as always. The Agency does not try to sell services or packages at all costs, just to make money. It was very interesting and reassuring to work with Sagarmatha.

Josiane Lourdault

Communications Officer
Cultivating an innovation mindset at Storengy
To reveal the ingenuity of the teams and highlight Storengy's innovations through the 2018 Initiatives Challenge. To spread innovation within the Group and encourage employees to take part in the Challenge.
We created an inspiring, sparkling, relevant theme for the 2018 edition. The Initiatives Challenge communication was based on a digital book presenting the projects in a summarised, educational way, with photos of the teams. All the employees were invited to vote for their favourite project. We proposed a Grand Jury system and an Award Ceremony in the same spirit: "speaking" badges to open up discussion, warm-ups, a Market Place to present the 44 applications submitted & an Award Ceremony with innovation quizzes to thank and showcase the winning teams.
We created "adopt a project" chequebooks for the market place, inviting employees to spread their innovations within the Group.
We are proud to have helped develop the initiatives of the Storengy teams.
We laughed a lot during the brainstorming, trying to find creative names for all the projects.
We loved working with trust and collective intelligence with our clients.
We went into a cold sweat when the 3D Awards trophies were given out, innovative but very fragile objects!
Since the creation of the Initiatives Challenge in 2010, 1,187 applications have been submitted by Storengy employees. A genuine long-term commitment to stimulating innovation by encouraging teams to take internal initiatives. This commitment helps to nurture the employee experience at Storengy, leading to better overall performance.
Do you want to find out more?