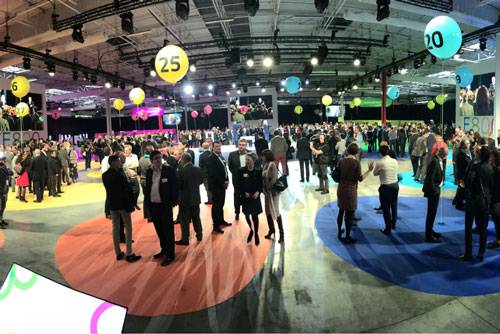 Energy
Engie
800
Le Bourget
"Good news: Strategies has chosen us to receive an award at the "2018 Grand Prix Strategies in Event Communication" for our latest E800.
It commends our collective effort, which I personally found highly enjoyable! My congratulations in particular to the project team and the agency, which greatly contributed to the event's success.

Bertrand Danloux-Dumesnils

Director of Communication, Engie
Motivating and involving 800 "imaginative builders" to accelerate Engie's growth
How to mobilise the 800 Imaginative Builders among top managers and internal communities: innovators, young professionals network, leaders for tomorrow, women in network, start-uppers in incubators, etc., in their mission as growth accelerators and give them the desire to get their teams on board
We co-built the strategy in an agile team, consisting of the ENGIE team and the agency. The Imaginative Builders community was activated in several stages before, during and after the event, giving participants a real user experience. We capitalised on the involvement of 100 internal coaches, brought together before the event to prepare the specific content and lead the different workshops face to face. Their mission: to facilitate fruitful conversations between the participants on strategic topics and allow collective intelligence to emerge.
The key moment: the "Growth Booster Journey", an experiential, guided journey consisting of 4 interactive spaces based on the 4 pillars of the Group's growth strategy. A personal digital content kit, customisable for face to face, completed the #ImaginativeBuilders activity.
We transformed Le Bourget into a non-conventional, collaborative workspace.
We are proud to have won, with ENGIE, the Communication Strategies / Events Systems 2018 Award.
Because we believe in human potential, we think it's important to learn to get to know each other better, identify shared interests and create links that go beyond each employee's expertise. By discovering and putting our trust in each other, we can be fully involved in the transformation as a collective group.
Do you want to find out more?