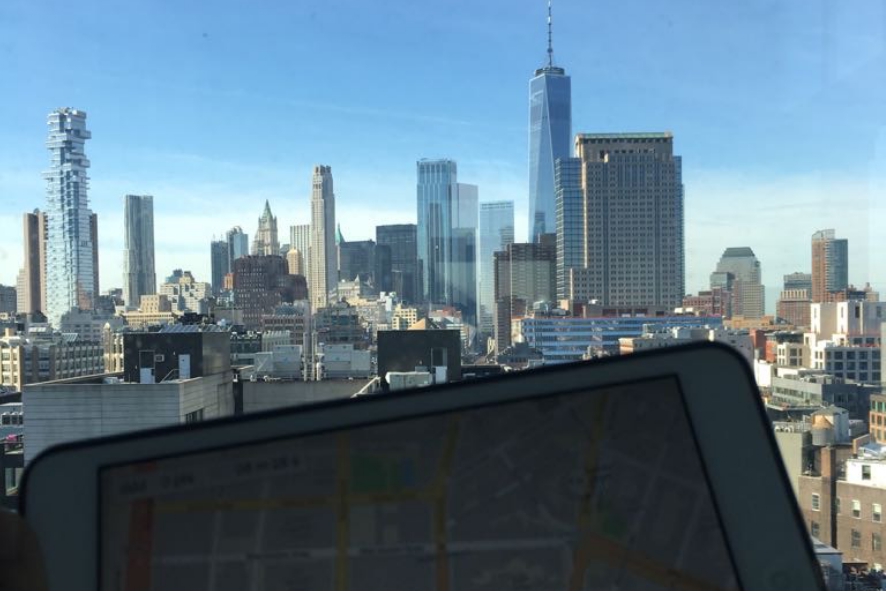 Services
PONTOON (The Adecco Group)
80
New York
"Our sincerest thanks for the disruptive convention! Working with the Sag teams is truly both fun and easy!

Kaithline Larmigny

Head of strategy and transformation
Hype it up!
Supporting the Pontoon USA teams in transforming their organisation to make a start to 2018 and launch the company's future strategy through inspiring activities, extraordinary places and key moments shared together, representing new beginnings and acceleration.
We created a totally Out of the Box event to get the participants on board when they arrived in NYC. A momentum of transformation that led us to organise the Kick Off meeting in a Manhattan loft, offering a "homemade" rooftop dinner where the guests made their own burgers (BBQ), salads and ice creams.
A second day of workshops in the form of "flash-meetings" in inspiring places (art gallery, rooftop, co-working space), with an unusual, digital exploration of New York City. A co-built, hyper-energetic event!
We had the launch meeting in a loft!
We never thought that the private bar for our 'after-party' at the hotel would close.
We are proud that we got it to re-open very quickly.
We laughed a lot during the boxing lesson: an initiation in a legendary hall where the film Million Dollar Baby was shot!
We loved the entrance on stage of the Pontoon boss on a longboard – Corinne Ripoche, respect!
We went into a cold sweat about the France/USA size conversions for the Stan Smiths offered to all participants.
There's nothing better than working in inspiring spaces, open to discussion and new ideas to get you thinking outside the box!
The Flash-meeting: a collaborative, short, incisive and original Sagarmatha working format… How to mix useful with enjoyable, work with discovery.
Do you want to find out more?