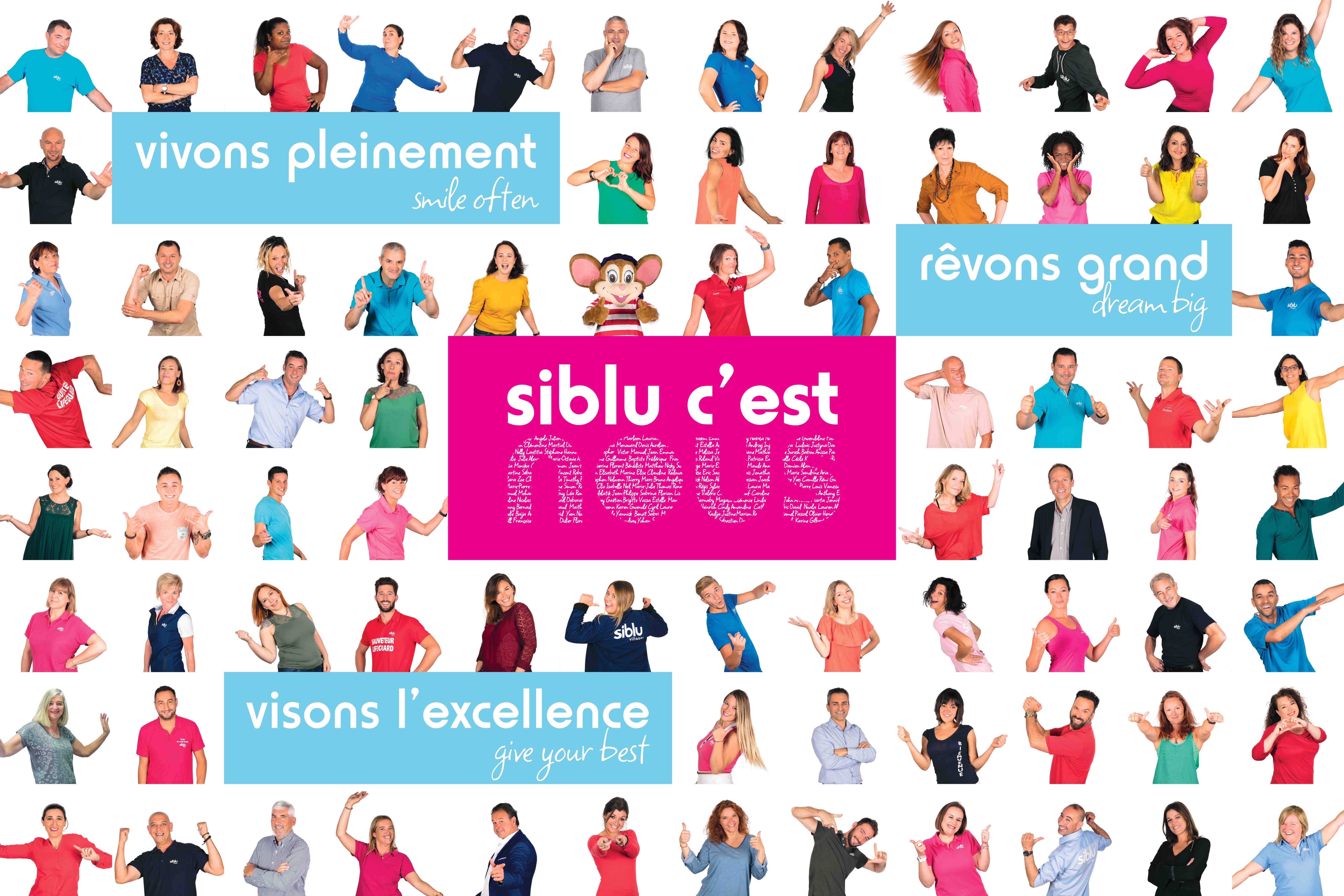 Outdoor holidays
Siblu
1 600
20 sites in France
"What a pleasure to work with a team that is there for us, ultra-responsive...and never forgets to have fun!

Valérie Guillet

Assistant to the Chief Executive Officer (and project manager)
Making values come to life: we are SIBLU!
Give shape to the values expressed by the SIBLU teams, reveal them (signature, slogans and visual identity) and bring them to life during a roadshow on 20 sites in France.
We took Siblu's identity at its word, co-creating the signature for the communications plan and the slogans with the teams during an on-site workshop. We then set up a communications plan highlighting the teams with the signature "We are SIBLU", a visual identity based on a mosaic of first names, a photo mosaic of the staff (shot on 4 sites in France), a "values" film that looks in-depth at the everyday life of staff on the ground. All the elements created were revealed by the CEO at a roadshow on all the Siblu sites.
We managed to get the teams out of their comfort zones.
We never thought we'd take a photo of a giant smile (the Siblu mascot)!
We're proud of how excited the staff were when they saw the "values" film.
We laughed a lot with our client every day.
We loved the staff 'sun dance' (including the CEO) on each site.
We went into a cold sweat when the campsite where the film shoot was due to take place was flooded.
Employees are always ready to express and illustrate the values of the company they get up for every morning. Strengthening links between men and women and the company through co-construction approaches, collective expression and celebration of these values means using positive emotion to create performance – everyone's a winner!
Do you want to find out more?