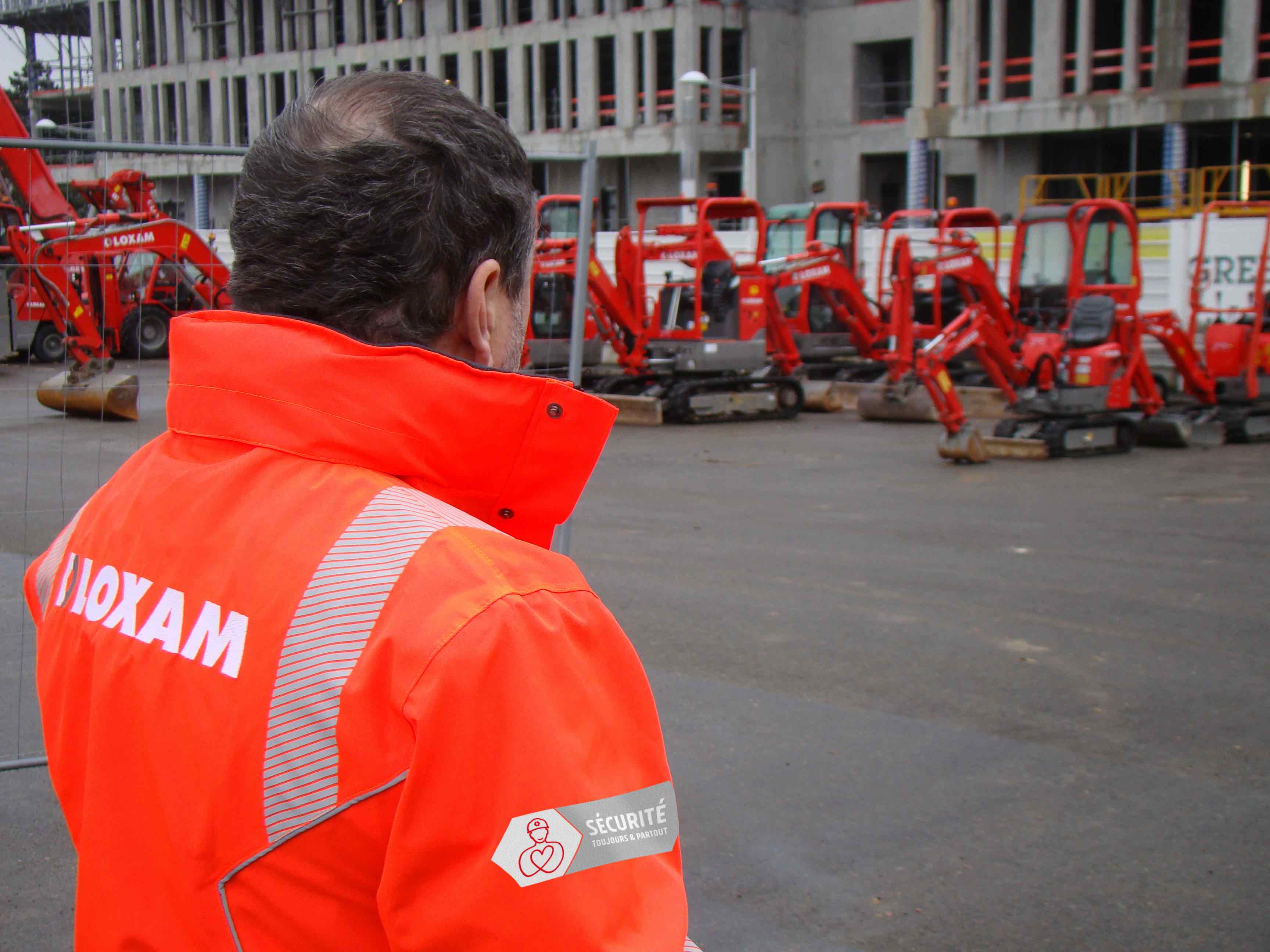 Rental of construction equipment
Loxam
8,000
Worldwide
"Through constructive and to-the-point discussions, the team very deftly grasped our aspiration to consolidate the Group's commitment on Security, bringing on-board all of Loxam's teams across the world. The creation of the logo, the dedicated graphic charter and the proposed universe that becomes reality document by document, attest to the cooperation's efficiency, which was a success in every way. Thanks!

Sylvie Passat

Communication Manager
Inventing the Group's safety commitment visual identity
Safety is a priority for Loxam, part of its core identity for over 50 years. To mark 2018, the year of safety, they wanted to create a dedicated safety identity in harmony with their human-centred, non-anxiety provoking approach to the topic. An identity easily expressed through the signature "Safety, at all times, in all places."
We proposed a "safety identity" designed to reinforce this pillar and standardise it across the group graphically but also in terms of tone and words, using the editorial charter.
The basis of this visual identity is a logo that focuses on people and prevention, from which we created a graphic design system based on lines and illustrations. This system is used on many different media (pin badges, safety jackets, posters, presentations, banners, etc.). We created two spokespeople, Sam and Pam, to illustrate good practices on all the different media. An identity expressed in every language, in all the Group's subsidiaries.
We created Sam and Pam.
We never thought we'd be drawing shockproof caps, bucket trucks, scissor platforms, grinders, and so on.
We're proud of the collective enthusiasm and how the topic was taken on board by all the subsidiaries.
We laughed a lot when some of our illustrations were interpreted in very different ways…
We loved the reactions of our client – "top", "super", "thank you" and smileys!
In France, a fatal accident takes place every 2 and a half hours, a serious accident every 2 minutes, a work accident that stops work every 10 seconds… Communicating "at all times, in all places" about safety and prevention in a people-focused, responsible, coherent way can avoid many accidents. Usually the gestures are very simple: bending your knees rather than your back to pick up a heavy load!
Do you want to find out more?