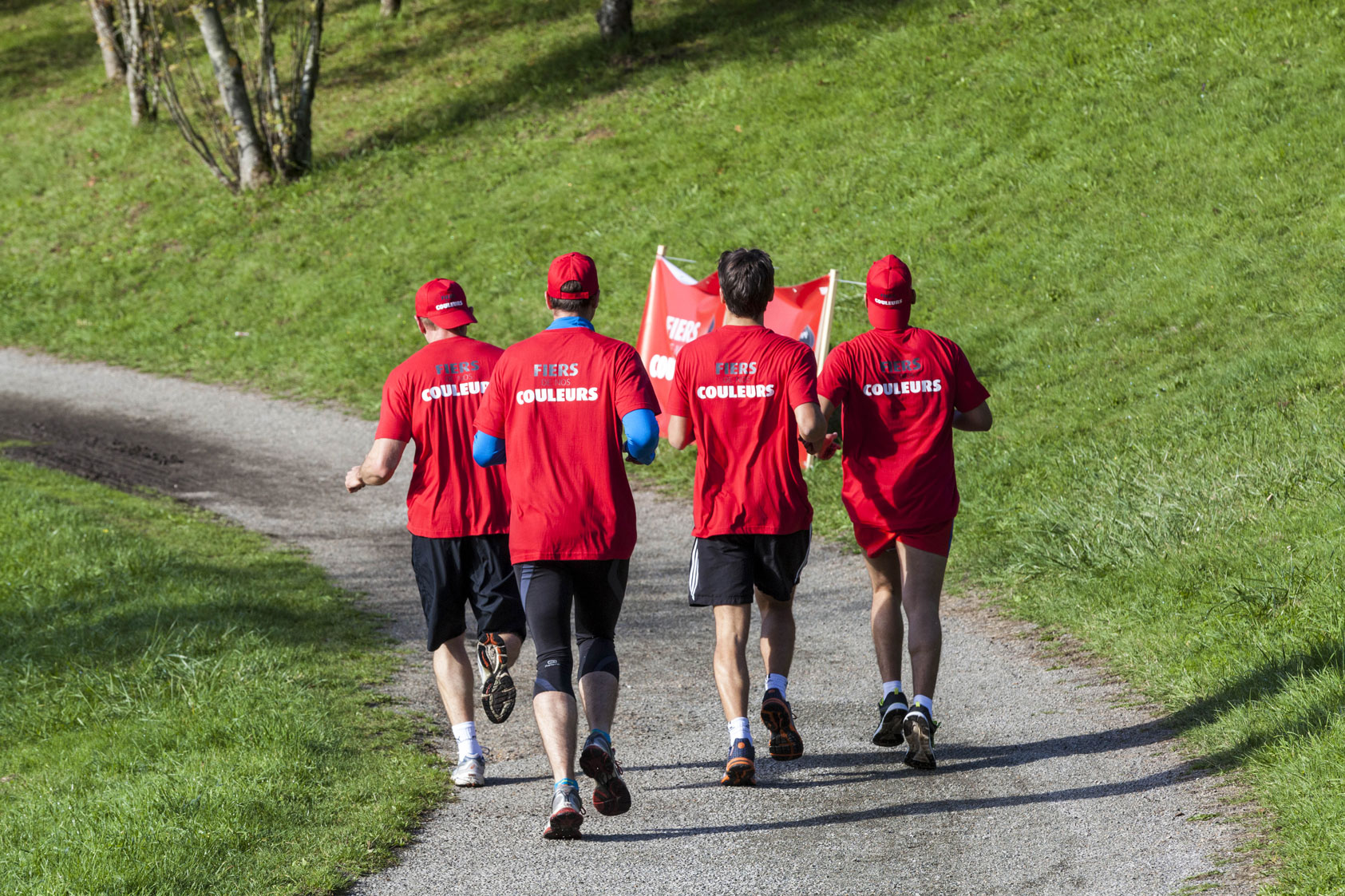 Industry
Fenwick-Linde
3,000
22 sites in France
"We can tell you that this event was a resounding success, full of warmth, solemnity, enjoyment, sharing and solidarity!

Jérôme Wencker

Chairman
Proud of our colours
To celebrate its anniversary, Fenwick-Linde wanted to set up an internal communication system for its 3,000 employees on 22 sites in France, with the aim of uniting them around its heritage.
We suggested a communication plan focusing on people and the company's core identity, using the claim "Proud of our colours". We programmed several stimulating key moments over the year that highlighted the company's history in a fun way. The high point was an event organised on the same day on all the French sites, with a race on each site in aid of Restaurants du Cœur, involving the staff in a social initiative and consolidating the partnership with Restaurants du Cœur.
We got the best forklift truck operator at Fenwick-Linde to deliver a 2m high birthday cake to the event!
We never thought there would be a total of 12,205 km run in a single day.
We are proud to have replicated the festive spirit and social engagement across all 22 sites in France!
We loved the marriage proposal made by one member of staff to another through our selfie competition on the internal website developed for the occasion!
In total, the participants ran 12,205 km, which was converted into euros for the Restaurants du Cœur, a way of combining social engagement with individual health! It is recommended to do physical exercise of moderate intensity (slightly out of breath) for a minimum of 30 minutes every day. So get your trainers on!
Do you want to find out more?