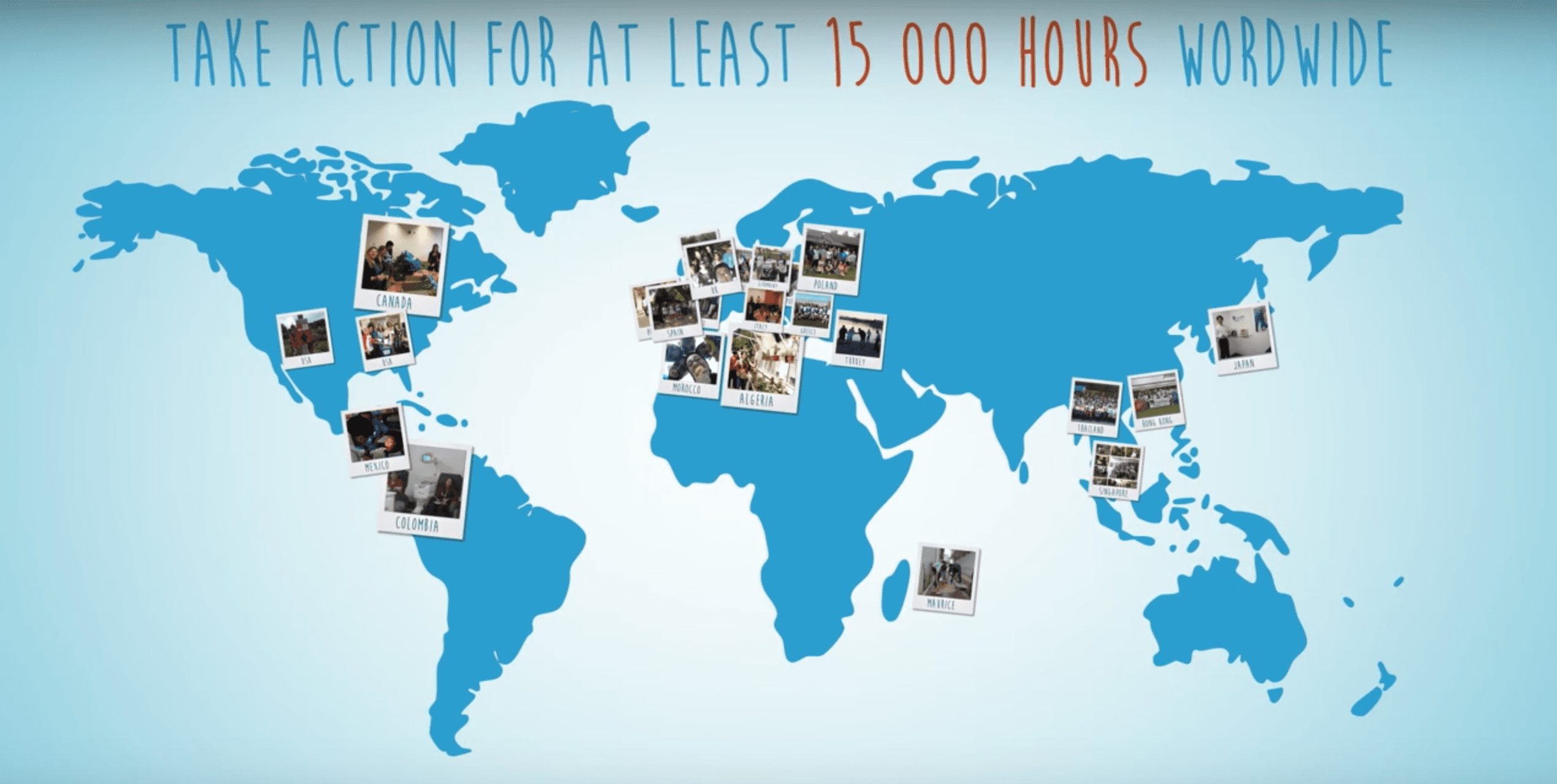 Insurance
Insurance
70,000 employees worldwide
56 countries
"Very good project management and excellent interpersonal skills!

Procurement Director
Engage employees around CSR issues worldwide
How to communicate internally about the Social and Environmental Responsibility Week and get employees involved internationally around a unifying project
We created a concept based on a simple unifying challenge: 1km run = €1 donated to a charity. Through an engagement plan and a communication kit that could be customised by the different entities of the Group all over the world, employees could run, walk or cycle for 24 hours in aid of a charity related to the CSR theme of the year.
Over the years, we have developed the challenge to include "hours spent" on volunteering and fundraising linked to the different topics tackled. It's been a real success, which in some years has involved over 75,000 employees helping over 1,000 projects/charities in 56 countries. We have naturally developed the challenge into a complete system that mixes local actions with a digital challenge. Employees all over the world have been able to test and develop their knowledge on various topics related to risk prevention (health, financial and environmental).
We never thought we could get all the employees worldwide to run so many kilometres!
We created a mobile app on Google, Android and on desktop in… 17 languages!
We loved seeing how the employees got committed in the game, especially on an issue so close to our heart!
We are proud to have supported our client in this adventure for 5 years running.
Employees who make the most of engagement initiatives led by their company are generally more proud of their company (90% compared to 66% for an employee who has not been offered any initiatives). They also say they feel more accomplished and are more likely to support the company's values and culture (81% compared to 58%). It's a virtuous circle which benefits the company's performance and attracts talent, as 83% of employees involved in a company initiative are likely to recommend their employer to others. (Korn Ferry, employee engagement study, 2018). The pride of seeing your colleagues on the other side of the world "doing the same thing, but in their own way" also has a unanimous impact on team spirit, accelerating the feeling of belonging. And at Sagarmatha, we know how to activate the right buttons!
Do you want to find out more?