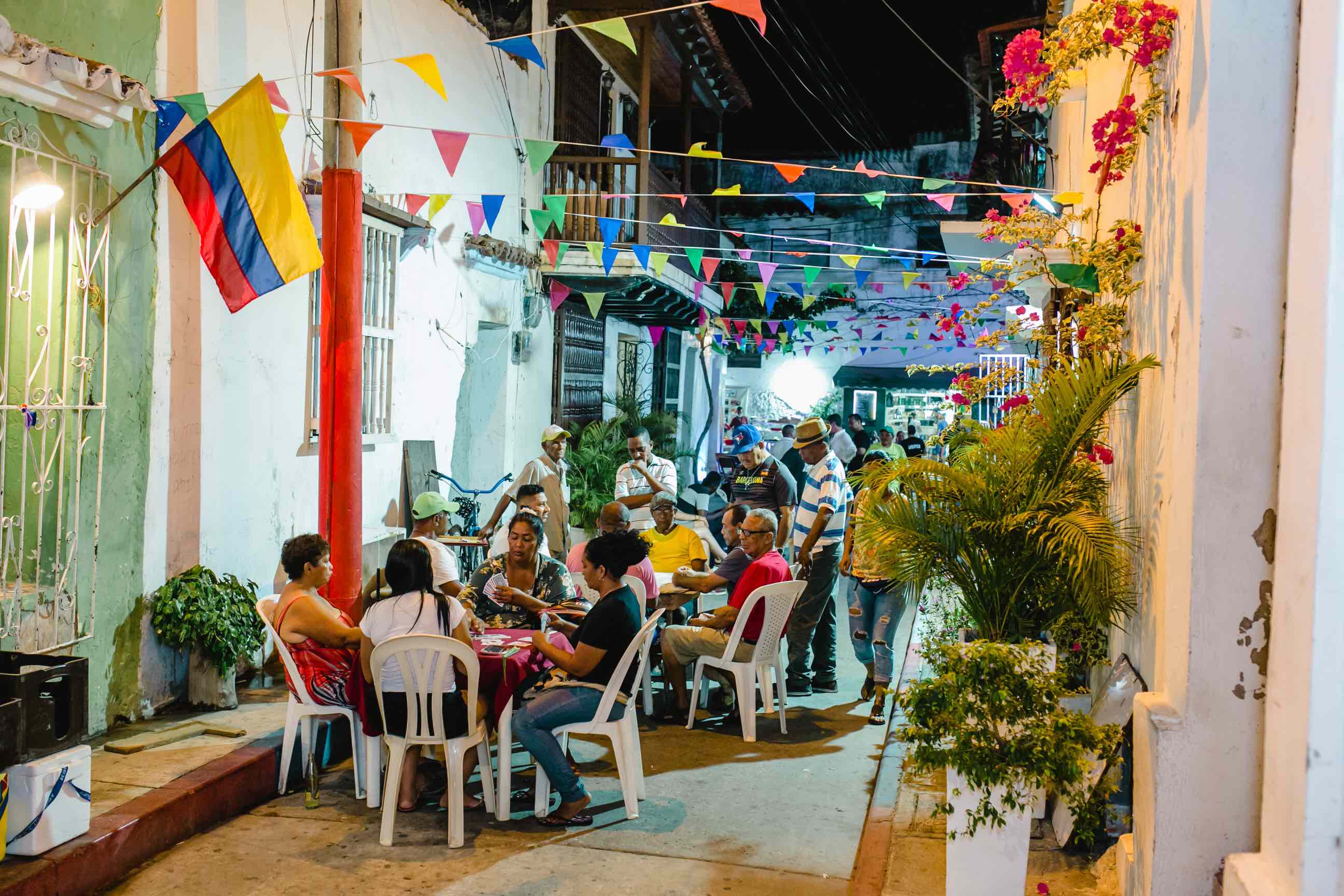 Insurance
Gan Patrimoine
34 employees and their partners
Colombia
"We no longer use the term "trips", calling them "human adventures" instead, and coming back from them more open, more curious and enriched!
We grow with Sagarmatha, and Sagarmatha grows with us.

Alain Dijon

Director of Development
Reward your team with a unique human adventure
Motivating employees all year round with a reward destination, a trip off the beaten track where they would never have gone on their own.
We recommended a little known, multi-faceted, colourful destination – Colombia. We sought out the ingredients for a unique experience to build an unforgettable trip, full of surprises. A human adventure full of encounters, in the legendary bar in Bogota at 2,500 metres in altitude, or with small growers on a coffee plantation. Highly bonding moments, with a team building exercise in aid of a village in the coffee growing region.
We loved sharing and discussing with the local people, taking over a street in Cartagena to organise a party with the local community!
We built a camp on a beach, something that had never been done before, so we could admire the sunrise over the sea. Guaranteed wow factor!
We are proud to have rearranged the trip so that a pregnant woman could take part in the trip she had won!
We laughed a lot during the salsa lesson!
The cohesion and performance of a team comes from simple acts of recognition on a daily basis and also from unique, important moments such as incentive trips. And when partners are invited, it's added stimulation! Incentive trips are a unique way to mix enjoyment with performance. The proof, during the trip, was that at 2 o'clock in the morning, sitting round the fire on the beach, the structure of a new management system was planned, to make it easier for salespeople to feed back data!
Do you want to find out more?