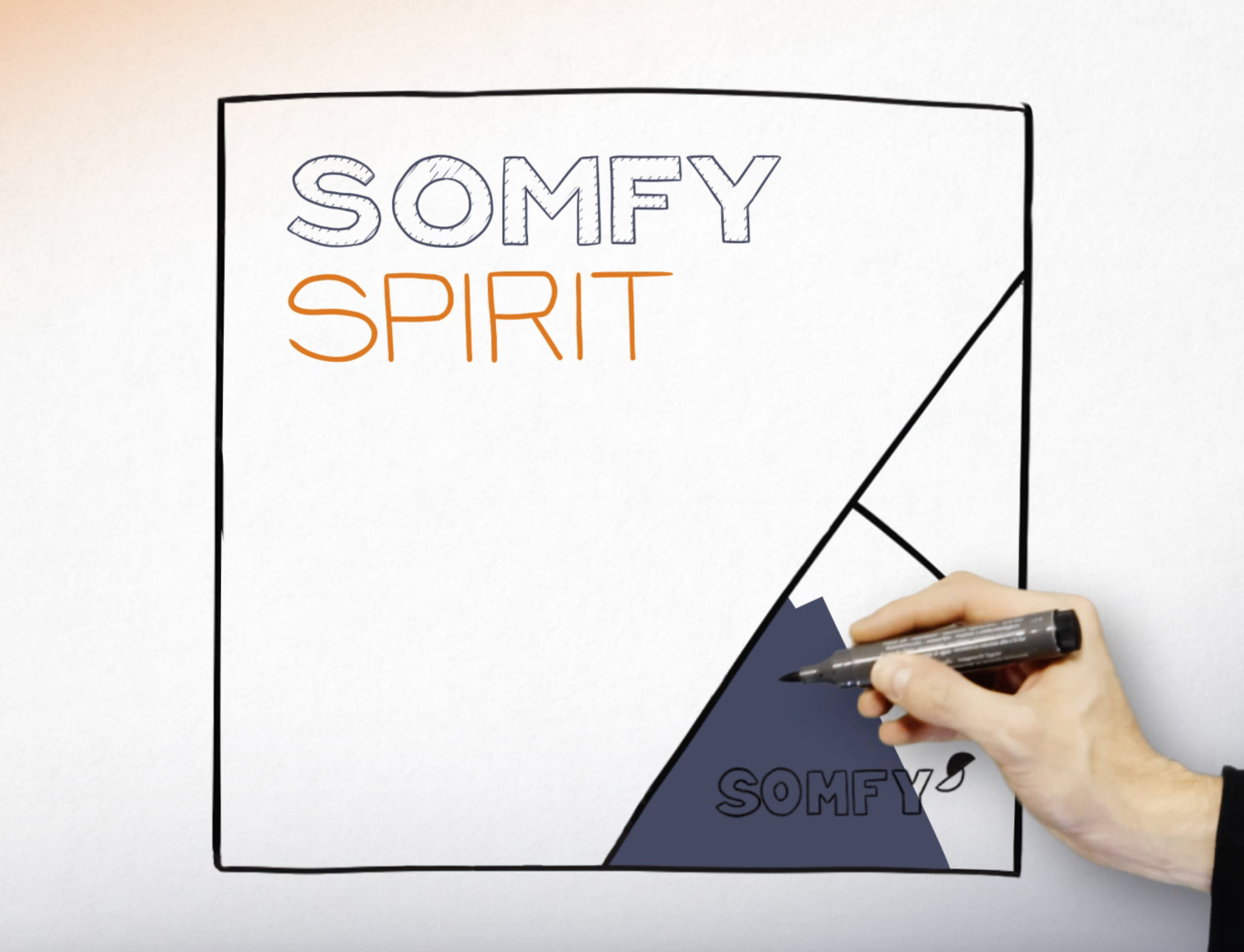 Industry
SOMFY
2 600
30 connected places worldwide
"Quelle satisfaction de voir une mobilisation si forte autour d'un événement complètement inédit imaginé et produit avec le concours des équipes Sagarmatha !

Direction de la Communication
Sharing SOMFY SPIRIT with global managers, to embody it every day
Motivating Somfy managers all over the world about the company's strategic areas of focus and making the 2,600 managers in each geographical zone local contributors to SOMFY's managerial principles.
Embodying the SOMFY SPIRIT in each factory, office and logistics platform, and reinforcing the feeling of belonging among the Group's managers.
A project escalated over 3 months, through a communications campaign before the event: a saga video in 3 episodes, co-built with Somfy and PixPocket audiovisual. The saga video was the necessary introduction to a global event covering 3 phases:
Everyone was connected by streaming from the emitting site in Cluses (company head office) to the whole community of managers in Asia, Europe and the Americas. Everyone could respond at any time to the speech by the new CEO, using the internal social network Yammer.
A regional workshop co-built with Somfy and led by managers, trained via webinar on complex topics such as "staff development", generating a real collective dynamic and general emulation.
A celebration event per region, shared live on Yammer.
We planned a very ambitious global event, by being inventive and economical in terms of budget.
We're proud to have combined a strong digital component with face-to-face regional events.
And we were surprised by the enthusiasm and emotional impact that these events generated… But what tension and excitement there was as we counted down to the CEO coming on the airwaves!
A co-building approach is an incredible driving force! The Somfy, PixPocket and Sagarmatha trio worked together superbly to offer exceptional experiences to the managers. The co-building process definitely takes longer to put in place than working on your own, but the result is more diverse, more solid, and so full of meaning and conviction that it becomes contagious!
Do you want to find out more?