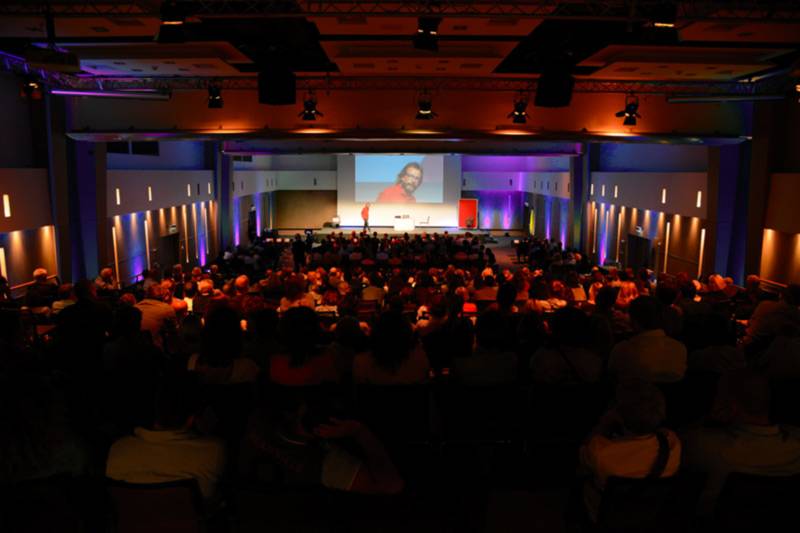 Healthcare
Healthcare professionals
250
South of France
"I wanted to take the time to thank you for your dedication, kindness, availability and open ear. All our guests came away delighted with the meeting. We received only thanks for having made their arrival and experience on-site so smooth, with perfectly-managed logistics and a warm spirit.

Healthcare professional
Bringing together major national healthcare experts for 3 days of discussions
To make highly sought-after professors want to come to our client's annual symposium, for them the most important of the year.
We put in place a special team to provide personalised follow-up: contacting the doctors individually, following up each reminder, to achieve a record participation rate. A personalised service was guaranteed for each guest to make it easier for them to get there and ensure everything ran smoothly. Nothing was left to chance: from the smooth signing-on procedure to restocking the desserts buffet, the comfort of the meeting room and the ease of finding the right workshop. After the event, we continued paying specific attention to each delegate, ensuring they were reimbursed for their expenses as quickly as possible.
We called the doctors after 8pm to make sure they had received the information about their flight's change the next day.
We laughed a lot as we prepared all the conference bags on a production chain with our client…
We loved meeting in person all the participants we had been talking with on the phone for several months…
We went into a cold sweat when we had to rearrange plans for most of the group the night before following an airport strike!
Smiling is a mechanism of the brain. According to scientists, it begins when the lower part of our hypothalamus, a gland located at the base of the brain, is stimulated. Like a wave, it transmits a nerve impulse into the limbic system, the seat of our emotions. The muscle tone relaxes, and facial reactions of contentment appear. A smile is another language, a way of translating something that is silent within us. There are many different interpretations: the complicit smile, the smile that brings people together, the defensive, protective smile, the conquering smile of the seducer… At Sagarmatha, smiles are what drives us forward!
Do you want to find out more?