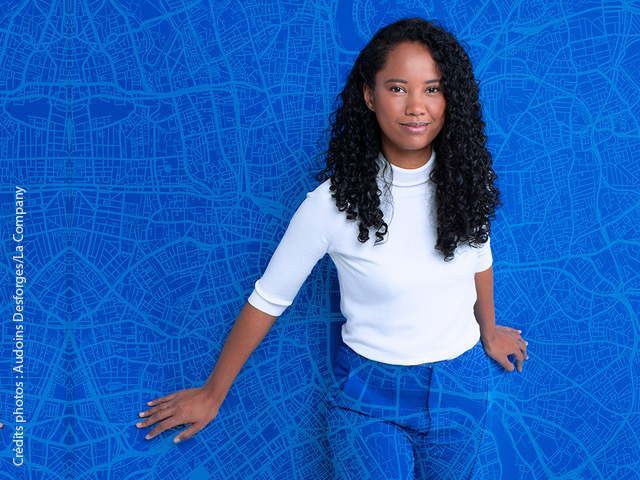 Public institution – National Education
Campus France
–
International
""Innovation, emotion and intensity", 3 words that I'd use to describe the communication campaigns we've worked on together. The implication of your teams and the way they supported us throughout the creation process is the reason why our campaigns were such a success: your teams were by our side from the copywriting to the final layout of our communication materials.

Renato Bustamante

Communication Officer
Spotlight on the alumni to make France even more attractive to international students!
To support Campus France, the French Agency for the promotion of French higher education abroad, and help them to make French higher education and research even more attractive to international students, in cooperation with the relevant institutions.
To inspire foreign students, throughout the world, and make them come to France to pursue their higher education.
To fit in "Welcome to France": the existing engaging and interactive communication campaign.
Our commitment: build a genuine communication campaign that both inspires and is embodied by true students, more specifically the Campus France alumni who succeeded on a personal and professional level thanks to their studies in France.
How? With a photoshoot capturing how these alumni's dreams became reality. From their narrative, we designed a strong symbol for each of them that represents their job and/or their passion.
Since we were targeting new students, the pictures from the photoshoot were displayed worldwide in the French cultural centers, during specific fairs welcoming international students, and used as banners and sidebars on Campus France digital and social media.
An interactive movie was also produced from their journeys, it invites students to look to their possible future in France.
We discovered as many amazing journeys as the number of alumni we met
We pushed the limits of our creativity: hours of brainstorming, dozens of sketches to find the most original way to stage the pictures!
We moved heaven and earth to find a bust of Marianne!
We're proud of that 3-day photoshoot filled with dozens of students and laughter!
Europe is the world leader in welcoming foreign students, and France welcomes almost 370,000 foreign students every year!
In France, most of the foreign students apply to study sciences (43%), and one in four applies in economy and management (26%).
Want to learn more about Campus France? Visit their website.
Do you want to find out more?